What is communication, advocacy and advocacy communication?
According to (Shaik 2012), communication is the exchange of messages among people for the purpose of achieving common meanings. On the other hand, advocacy is a set of targeted actions directed at decision-makers in support of a specific policy issue. Advocacy represents the strategies devised, actions taken and solutions proposed for influencing policy, laws, regulations, programmes, or funding—decisions made at the uppermost levels of public or private sector or community (Buckley 2019).
Communication and advocacy are closely linked: one cannot engage in any form of advocacy without some communication, and most communications are targeted at influencing opinions and decisions. This interrelatedness has resulted in the coinage of the term advocacy communication, intersecting both areas.
Why is communication and advocacy important?
According to Guy Kawasaki, if you are experiencing great difficulty getting support for your idea, 'It is because you either have a piece of crap or you are not effectively communicating what you have. Both of these are your fault'. As controversial as this may sound, there is general consensus that effective communication and advocacy has the power to put you and your project on a path to significant progress.  The ability to communicate is "essential to the success of any undertaking and an important factor in the achievement of its objectives. We have entered an age of knowledge, and the key to accessing and harnessing that knowledge lies in the ability to communicate" (Shaikh, 2012). Emails, phone calls, text and video messaging, in-person conversations have become an indispensable part of not only everyday interactions but also in building a team, conceptualising our ideas, planning, fundraising, implementing and evaluating our projects, etc.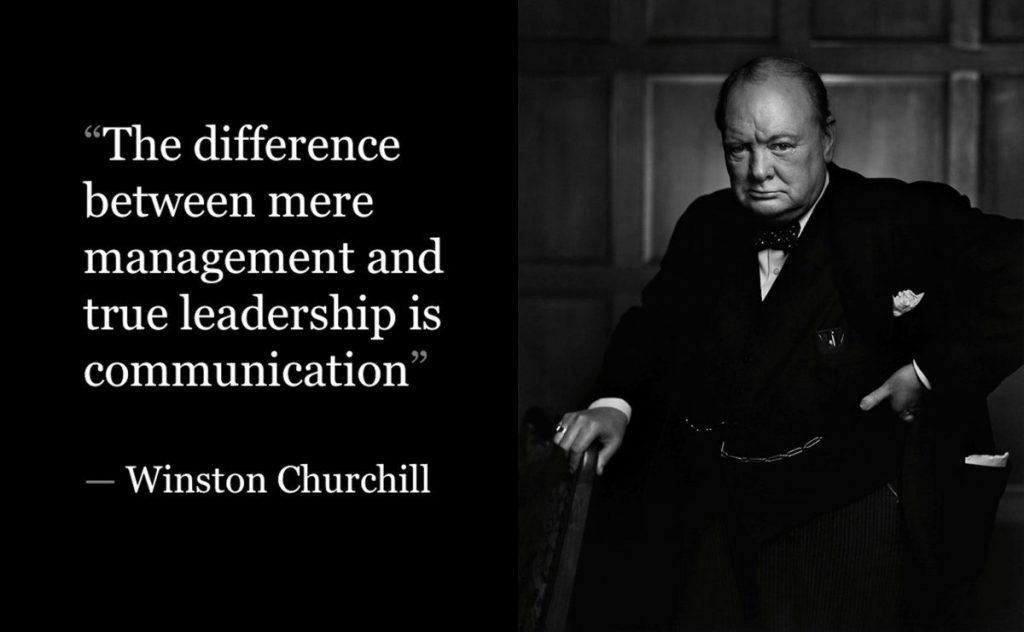 Your project and Communication: Ideas for communication and advocacy
1. Determine what you seek to achieve
When the need arises to communicate what you do to a customer or beneficiary etc, be mindful of what your goal is and spend some time planning on what you will communicate to get the results you envision.
2. Develop a purposeful strategy 
Depending on your project and what is needed for it to be effective, you may develop a purposeful communication strategy or plan. This strategy is drawn from your project objectives and answers the questions: who (person responsible) communicates what (message) to who (targeted audience) using which channel at what time (level of progress), why (results), how often (frequency) and to achieve what purpose (goal).

3. Understand your audience 
Specify and think about your audience and what works and does not work for them. Spend time making sure you are communicating in a language they understand. As Smerdon (2014) advises: "to ensure the right people hear what you've got to say – and take the action you want them to take – significant work needs to be done identifying your stakeholders and the best ways to communicate with them". Try to find common ground with your audience as it is easier to motivate someone around something they already believe in or would benefit from. For community engagements, you may want to cultivate a relationship or earn the trust of community members. Also, find out what the community wants or cares about  (community voice) when communicating to them, and if possible, try to meet them where they are rather than have them come to you.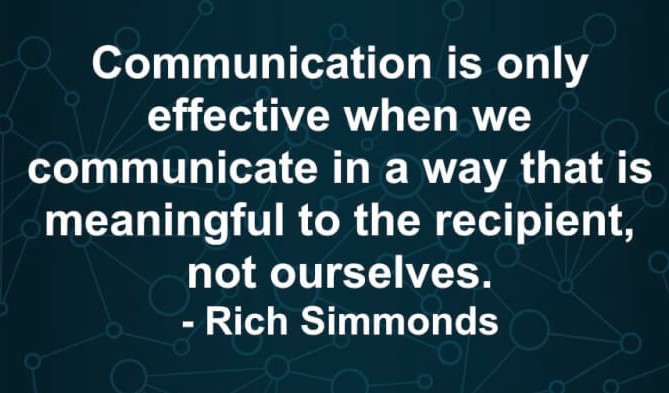 4. Build a concise and clear message, and stick to the issue.
The most important part of communication is the message you put accross. Build a message that specifies what you want people to know, remember and/or do. People are busy going about their everyday businesses, and naturally resist or do not adjust to change easily. Your message is one of many that they have heard or will hear, so make it stand out if you want it remembered. What do you want the people hearing you to do? Are you asking for a one-time behavioural change or a long-term commitment? Are you talking to a willing audience or a sceptical one? Build a powerful message and remember that you may have to send this message a few more times or follow up to get the level of engagement or response you want.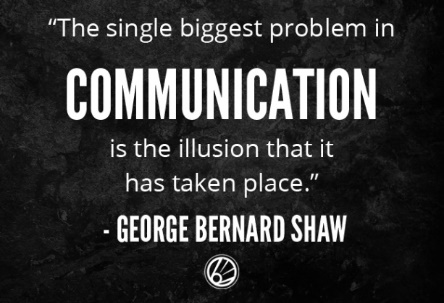 A popular marketing model for getting your audience to act is the AIDA model developed by Elmo Lewis: make your target audience Aware of what you do, then build Interest by sharing exciting information and fuel a Desire by making them know how it's useful for them or someone close to them, and invite them to take Action. It is worthy to note that these four areas call for a variation in the message you deliver, teaching us that getting people to act will take time – don't be discouraged yet – and we need to cultivate a relationship over a period. Note that gaining a lot of 'likes' on social media, may not necessarily equate or translate to any of our followers or 'likers' actually changing their behaviour. We need to check our assumptions about social media engagement, and explore methods to analyse the changed being created by your approach – on the grounds.
There are plenty of examples to learn from based on what kind of communication or advocacy you are considering. In July 2016 when I started advocacy for  #increaseNSSallowa, we made a clear case and demand in our petition and were sure to not accuse, attack or condemn individuals or government because that would not only invite hostility but could also polarise the campaign into party (NPP/NDC) lines. Due to the nature of our campaign, despite the change in government and the controversies that surrounded the increment, the message persisted and the new government upheld the decision. The Right to Information Bill campaign, 'Drop  That Chamber' and the more current 'Don't tax my Period' campaigns are good examples of advocacy and activism work in the Ghanaian context. Check out this EduSpots video on our Kalpohin project and an example of a crowdfunding campaign. You can find so many other examples online.
5. Invite feedback 
Invite feedback on your communication and develop your art. The Research Matters Programme advises that "communication is not a one-way process: we send a message to someone and that person reacts to the message received. It is important to test the effect of the message and the communication tool before finalizing it. Then you can make adjustments based on the receiver's feedback" . You can solicit feedback from your team members, friends and relatives as well as members of your target audience. Like any art, the art of communication and advocacy can be developed over time. Speak to people who have done something similar, read wide, practice your writing and speaking, practice your speeches and get feedback before you deliver them if you can, have people read over your writings, use educational applications (for instance, I use Grammarly, Expresso to edit my writing and Elevate to improve my speaking and writing) and attend workshops near you (here is one on Public Speaking in Accra).
Channels or Methods of Communication and Advocacy
The purpose and the audience or your message should inform which option you choose to communicate. Ideas include:
In-person meetings (best for engaging individuals, local authorities and small groups)
Phone calls, video chat or conference (for communications involving remote participants)
Social media (Twitter posts, short videos, posters and flyers)
Bulk SMS (best in advocacy campaigns or marketing your service)
Traditional media (radio, information centre, TV, newspapers) – best for advertising or creating awareness
Shared to-do lists (best for keeping things going among your team)
Community events (festivals and other public gatherings are a good place to spread your message)
Electronic communications (Eg. periodic newsletters via email subscriptions, blog posts)
Surveys (can be considered if you need some feedback on your work)
Resources:
TASKS (Complete either task 1 or 2)
Elevator Pitch Style!
Assume that someone on this course is looking for a project to support in any way possible. In 75 words or less, tell this person what difference you want to make with your project and what specific support you want. Respond to another person's post, highlighting what you find most convincing and how it can be improved.
OR
Communication Plan Mood!
Using one communication method and channel of your choice, draw a communication plan for any aspect of your project, answering the questions posed under number 2 of 'Your project and Communication: Ideas for communication and advocacy.'
Bibliography
Shaikh. Essentials of effective and interpersonal communication skills to Manage and Lead dynamic businesses with maintaining public. 2, Bhusawal : International Journal of Research in Management, 2012, Vol. 3. ISSN 2249-5908.
Mehra. Guide, Advocacy and Communication: A Rough. Beppu-City : Water and Sanitation Program, 2007.
Research Matters Programme. The RM Knowledge Translation Toolkit: A Resource for Researchers,. s.l. : Research Matters Programme, IDRC,.
Smerdon, Xavier. Communications For Advocacy. Bro Bono Australia. [Online] Bro Bono Australia, June 2nd, 2015. [Cited: March 11th, 2020.] https://probonoaustralia.com.au/news/2015/06/communications-for-advocacy/.
Advocacy versus Inquiry in communication. Interpersonal & Corporate Communication Centre. [Online] Work911.com, 2019. [Cited: 9th March 2020.] http://work911.com/communication/advocacyinquiry.htm.
Buckley , Stephen. Advocacy strategies and approaches: Overview. Association for Progressive Communications. [Online] Association for Progressive Communications, October 2019. [Cited: March 11, 2020.] https://www.apc.org/en/advocacy-strategies-and-approaches-overview.