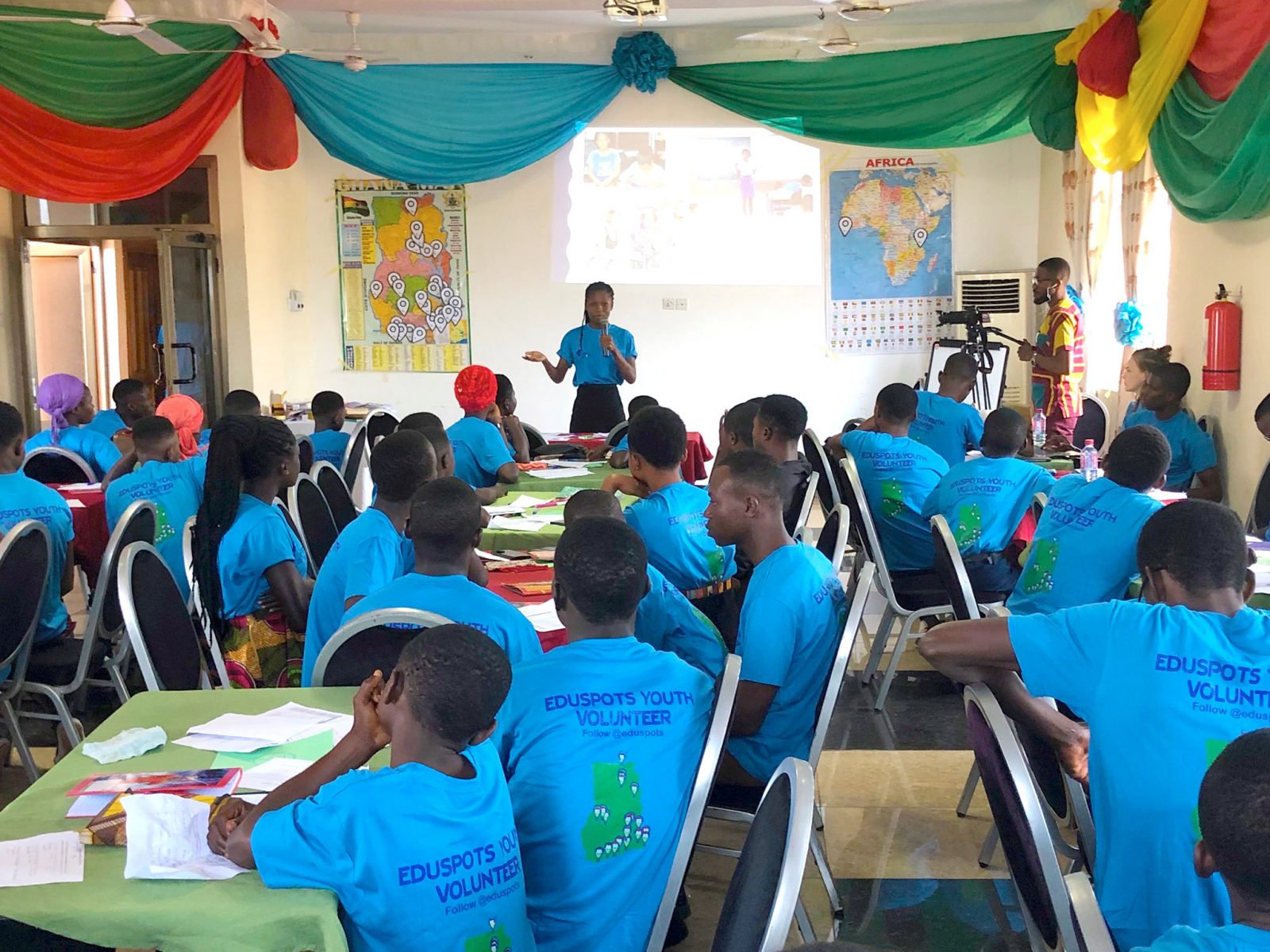 This course was taken from September - December 2019 and is now closed to applicants. We have kept it live as a sample for those taking the summer 2020 courses to see.
Some comprehensive information on the online course: EduSpots Online Course in Development and Leadership 2019-2020-2. 
Course Format
The 8 week courses are in the form of a blog post which is sent out directly to pupils in both the UK and across Africa via email.
Pupils read the post (and watch linked videos) and respond to a task by writing a post (one paragraph). They have to comment on another students' post, responding to questions. It shouldn't take more than 60 mins/ week.
Pupils who pass will receive a certificate at the end if they complete the course, with those offering the most thoughtful responses receiving a distinction. We will also run an essay competition, and have the chance to apply for our 'changemaker' grant and programme.
We will also send out potential PowerPoint slides for anyone interested in running an accompanying Development Discussion Group with suggested extension reading.
The course (in its 3rd year) is written by Cat Davison, Ali Eliasu, and Stephen Tettegah, partly based on readings from an MA in Education and International Development at UCL, incorporating African perspectives and scholars, and includes responses from the group each week to give it a sense of being 'live'.
The course will be closely monitored with further probing questions asked by our UK and Ghanaian team.
Supporting EduSpots
This course is currently free to all, but we would love all schools to consider fundraising towards one of the £1000 'Changemaker' grants.
Schools in both contexts can also choose to participate in our book drive on World Book Day (14th March 2020). We can also organise global learning partnerships between UK schools and Ghanaian communities in subjects such as English, STEM, crafts – just let us know what your aspirations are.
We also hope to organise a conference hosted by Sevenoaks School in late February, with a theme of pupil-led change. We run an annual Youth Summit in Ghana for EduSpots Youth Volunteers.