This project was created to support education in Takoradi airforce barracks by encouraging the pupils in the barrack schools to pick up the habit of reading.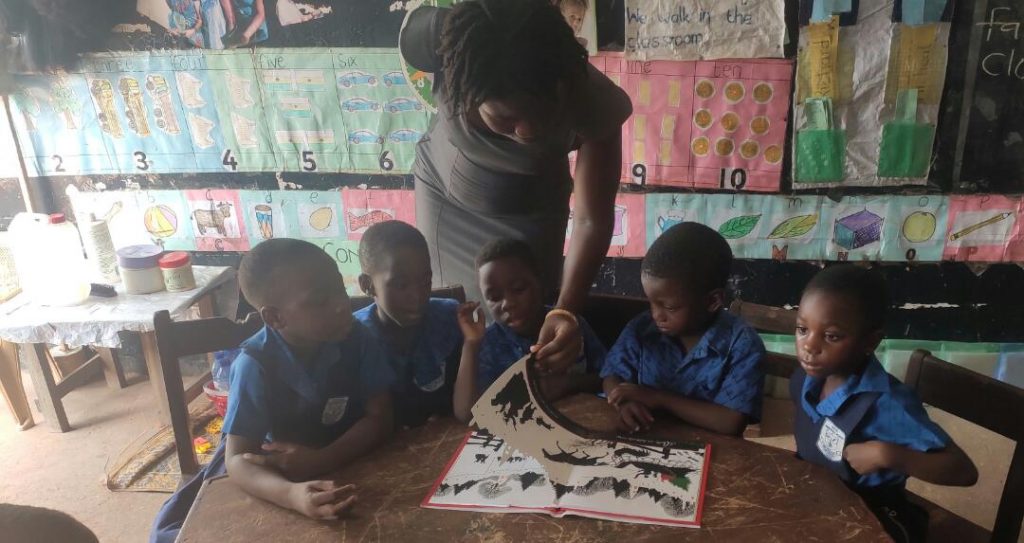 So far EduSpots has supported this project with books.
The project on the library structure is not yet completed hence pupils get access to the books during their free time in groups. They sometimes read in groups in their various classroom under the supervision of teachers.
The books are being used by pupils of the ages 4 to 16 thus from kindergarten to Junior High School.
The volunteers hope to finish the library structure and run it in full session in the near future.