Their World Innovation Scale-Up Award.
We were selected as one of 10 finalists for the Their World Innovation Scale-Up Award.
Big Give Supporters' Choice Award 2022
In 2022 we were recognised with the Supporter's Choice award by the Big Give. Read more about our campaign strategy here:
Global Teacher Prize Finalist 2021
In 2021, our Founder was selected as a finalist for the Varkey Foundation's 1 million dollar Global Teacher Prize.
Tes International Award 2018
In 2018 we won the Tes International Award, recognising us as the best international education project in the UK. Read more here.
Podcasts
Varkey Foundation 'Old School' podcast interview with Cat Davison on the role of communities in transforming education.
News coverage
The Drive for Digitalisation led by Kwabena and the Wanderlust Ghana team featured on BBC news and BBC World service.
Published Articles on EduSpots' work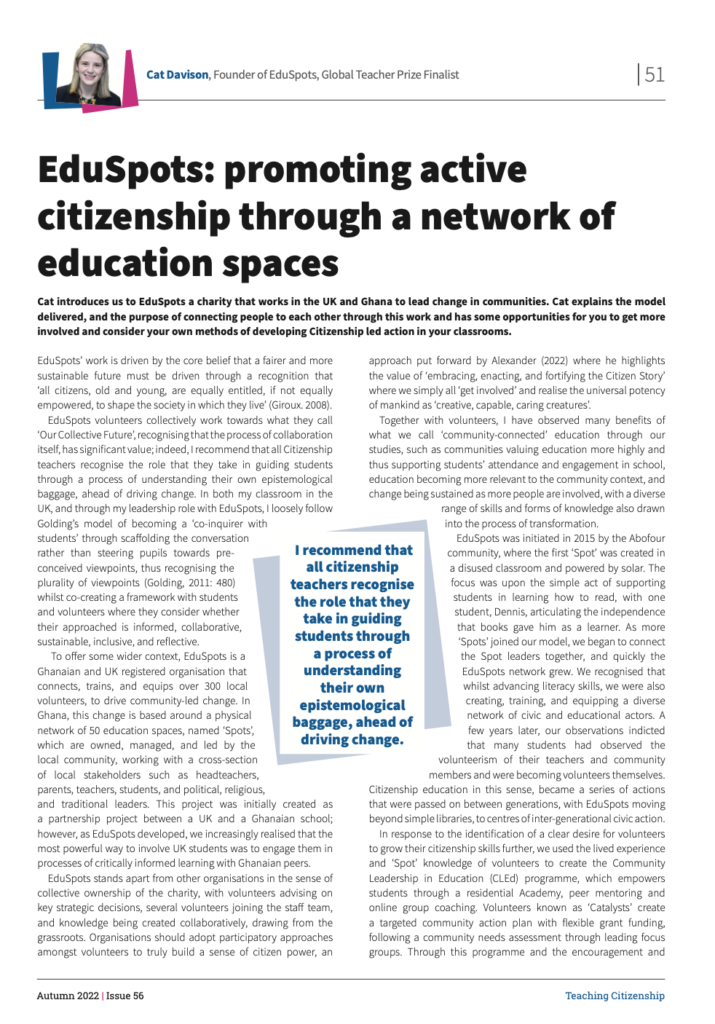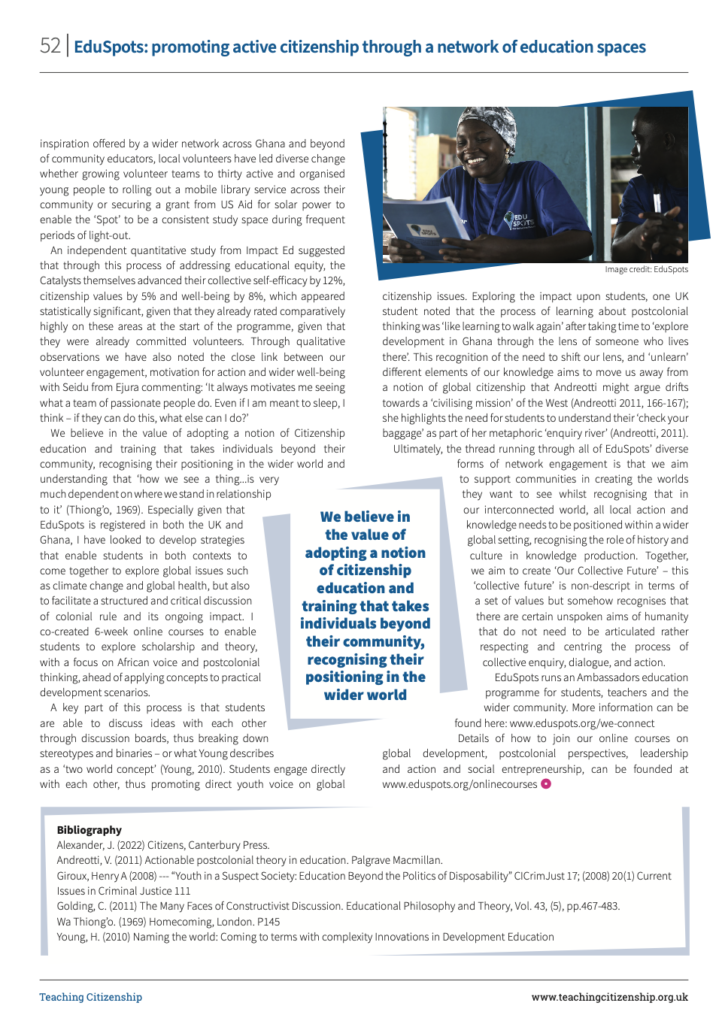 International Teacher Magazine 2021