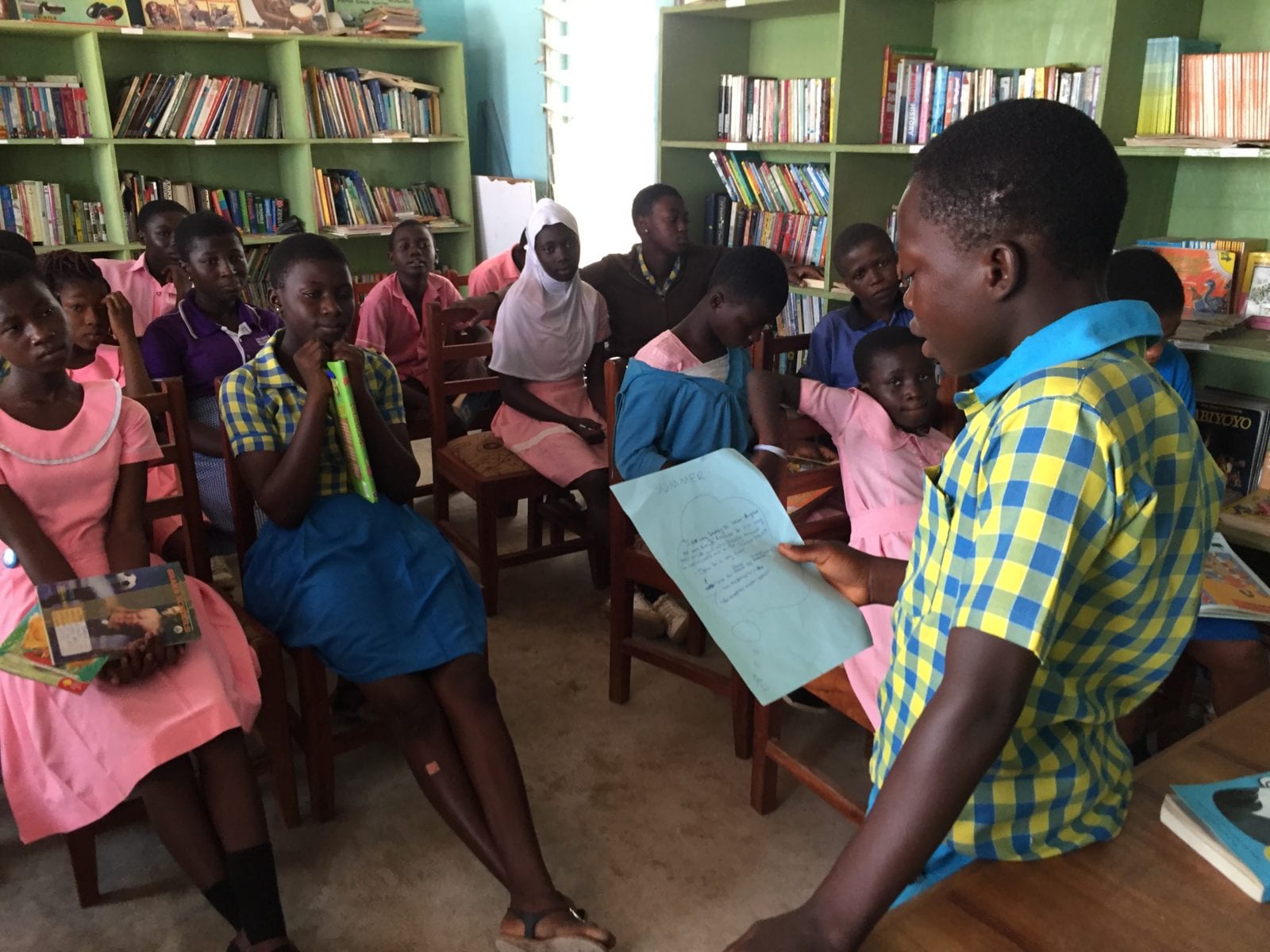 We support the creation of community-wide literacy clubs following training on literacy development. The clubs have mixed-ability students selected from various schools in the community.
EduSpots Literacy (EduLit) Club activities are geared towards:
improving language proficiency and accelerating academic performance.
developing 21st-century skills among students.
instilling values and building character for social leadership and community development.
Club leaders across the country will be sharing ideas and exchanging their creations. Student ambassadors for each school will be sharing with other students in their respective schools what they learn during club meetings.
The activity templates on story writing below are support materials to help club leaders plan activities that are students-centred and facilitate the acquisition of both language and creative skills.
You can download them for use in your school or community club. You can also share any ideas or comments with us.