This project is being created by one of the 2019 changemaker grant winners – Seiba Abdul Rahman. Seiba, is currently a student at the African Science Academy in Tema, but is originally from Bimbilla, where she is starting a Reading Spots project with a £1000 grant.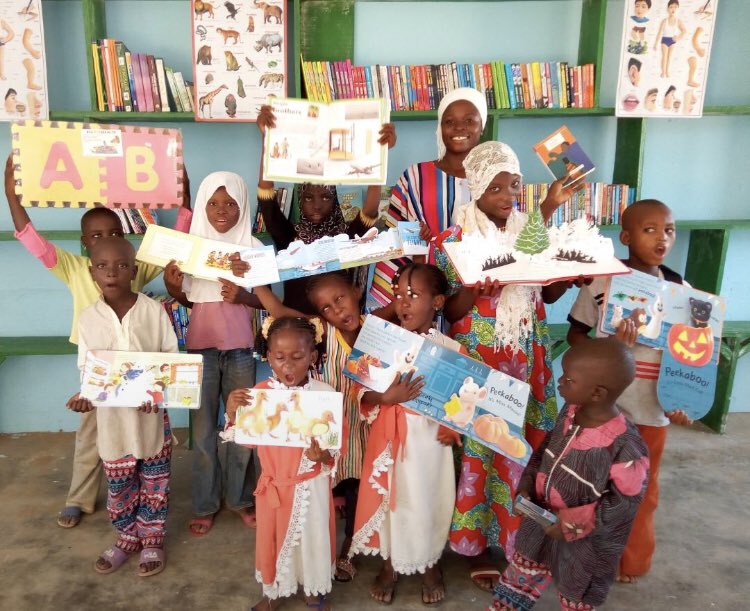 Bimbilla is primarily a farming community hugely affected by an endless chieftaincy conflict long exiting in the area. This has greatly affected educational delivery. Teachers posted into the municipality constantly vacate post and there are little or no learning materials to support students in the course of their studies. Students who are supposed to cultivate the habit of learning on their own are virtually losing interest in studies due to the unavailability of learning materials to support the educational delivery processes in the area – meaning the demand for a community library is high. The project will target students in the various basic schools in the area.
Aims of the community library project: There is no functioning library in the entire municipality,  hence making learning after school for students difficult and leading to low performance. Students especially females perform poorly in English language, Mathematics and Science subsequently leading to dropping out of school after JHS, amongst many accompanying effects hampering girl child education specifically, in this area.
The aims of this project are outlined below:
To provide a convenient and stimulating environment for broader reading and learning
To promote the reading skills of pupils in the upper class in the various basic schools within the municipality
To develop the research skills of students
To make educational materials easily accessible to students to enhance academic successes
To create a club for students in the municipality that meets ones a month to discuss key challenges faced by students and together help find practical remedies to them
What exactly will the project consist of?
Series of phases have been earmarked aimed at addressing the serious educational challenges affecting the people of Bimbilla. The Municipal Chief Executive for the area upon consultations with the Ghana education service officials has earmarked a classroom block in a cluster of schools located at Massaka in the Municipality. This building after some series of renovations and the acquisition of relevant learning materials will help address the project need.
Minor repairs and maintenance in the classroom consisting of fixing of the windows and doors, patching of floor and creating of bookshelves will be executed.
The various books will be purchased, stamped and arranged in the library. A committee will be enacted to ensure that the project meets its aims. A volunteer from the community will be made in charge of the library's operations with the cleaning of the library tasked by students in the cluster school whilst a teacher will be responsible for monitoring attendance and keeping vital records which will serve as a source for organising the library Club activities and also providing guidance and possibly free tuition to students when required.