With the launch of the EduSpots monthly STEM challenges, our ongoing weekly EduSTEM clubs will now be challenged to use tools and equipment designed from local materials to carry out a scientific enquiry!
Topics for investigation are chosen from the approved Ghana Education Service Junior High School Science Syllabus. For the month of April for instance, participating clubs across the EduSpots network investigated the variability of wind speeds in their localities. The challenge required each club to first improvise an anemometer using disposable plastic cups and bottles. Following this, they carried out experiments to confirm or reject their speculations (hypotheses).
We have received inspiring results of experiments from participating clubs led by our able Catalysts. Mr. Nabila, one of our volunteers from Kalpohin led his students to investigate the wind speeds in the open planes of Tamale; Mr. Lawrence Dzakpasu and his students investigated the variability of wind speed on the shores of Sanzule; and Mr. Benjamin from Elmina led his team to design a simple photo-resistive circuit to detect each complete revolution of their low-tech anemometer.
Students' response to these investigations have been very positive: "…students were eager to do the experiments after I showed them the video of the home made Anemometer. They brought their on materials to build the Anemometer. After building the Anemometer, students went to 3 different locations to read the speed of the wind and made their own observations..," Lawrence Dzakpasu (EduSpots Catalysts at Sanzule). Mr. Benjamin also reported that despite the challenges of time and resource-constraint, " the excitement pushes students to make time and find the resources for recycling."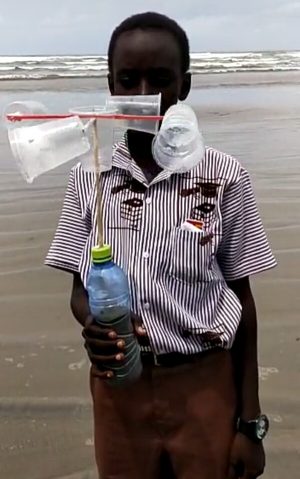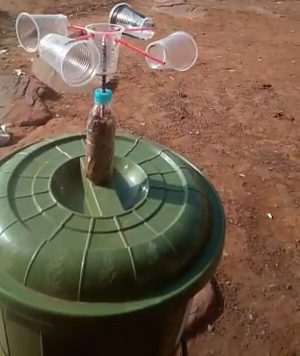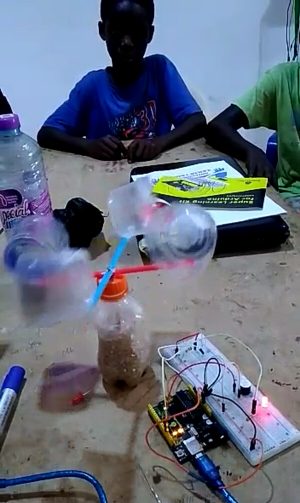 These investigations are meant to not only increase students engagement in science, but also equip them with the 21st century skills of creativity, collaboration, critical thinking and communication needed to pursue STEM careers.
Look out for the next stem challenge in the coming week. To participate in the EduSpots monthly STEM challenge, please reach out via: info@eduspots.org/aeliasu@eduspots.org or message our Head of STEM on +233248211391.