An article written by Adu Boahen Carlos, a 20 year old project leader in Akumadan EduSpot, about his team's creation of an information centre to open access to learning. 
It is so worrying and a big headache to the needy and poor when in times of such  situations like this (CCOVID-19 ). This pandemic is really dangerous to the extend that we must shut down public gatherings in avoiding it spread with which schools are physically suspended in Ghana.
As a project leader in Akumadan been a growing rural area, I realized that most students in the cities and people from rich background get access to studies through virtual learning and one-on-one tutorials which 80% of students in my community can not afford. This has made these disadvantaged students them idle and leaves them with no choice than to stay home without learning. This was until EduSpots supported our  library with some text books for students to borrow and learn.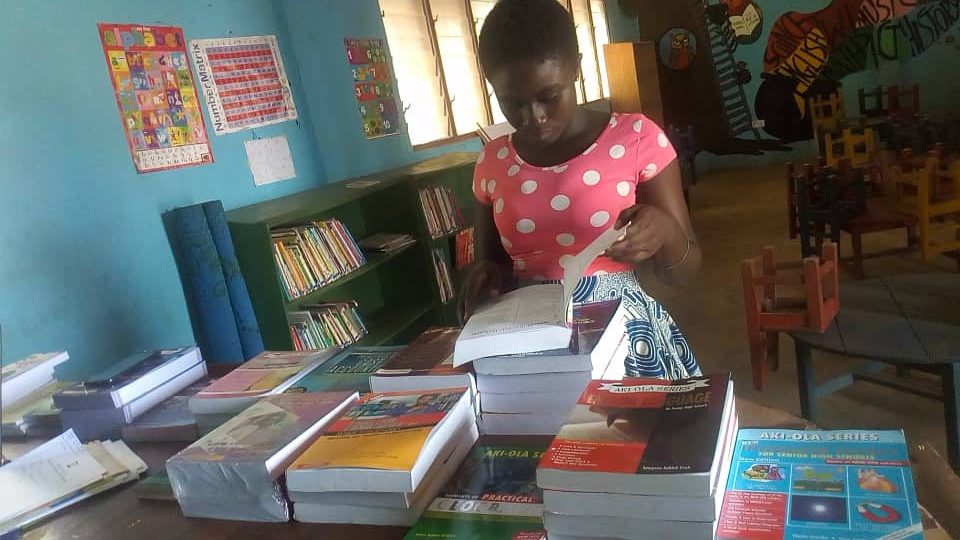 This too is making a great change, but with my friend and supported by fellow EduSpot volunteers, we created an EduSpot information center in our community, after consulting some key community stake holders. The reason behind this is that very few students can learn on their own, and those few come in to the library to borrow the text books we have. As they can not learn in the library due to observing social distancing and an order from our government to shut down public gatherings for our safety until further notice.
The information centre (with announcements made through speakers attached to the outside of the library) is there for lessons and teachings to still go on as students are home, in order for them been the most people who can not learn on their own, with a teacher to support them or give them access to resources.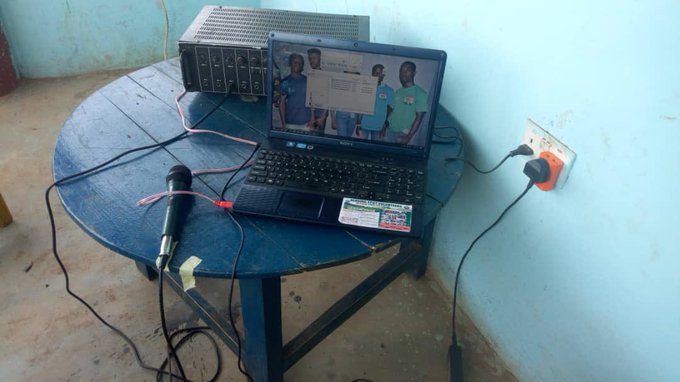 This has made a great change in our community because students and pupil feel they are still in school, and most parents had started praising the staff for such a great free offer. We always feel proud as we everyday mark and correct exercises, assignments and view notes given to treated topics from many listeners.
We also create awareness of this deadly pandemic, educating the community on many things they need to know as we have talks with skilful people also contributing knowledge through the speakers. We also offer entertaining activities which gets most listeners engaged including both children and adult. We are very happy to make this kind of initiative been of great use and important to our community and listeners.
Adu Carlos Boahen, EduSpots volunteer and Akumadan Project Leader May 2020
To support EduSpots' appeal during Covid-19 to enable more community members to be supporting with text books and hygiene stations, visit just giving.