Through the benevolence of individuals, schools and partners, EduSpots has distributed over 90,000 books to community libraries and schools in Ghana. As part of its global partnership projects between Ghanaian and UK pupils, the organization endeavoured to publish a book for early year readers. The organization aimed to help beginners see themselves and their communities in print, thereby capturing the interest of beginner readers and allowing them to relate more with the texts they read. The stories were set in EduSpots communities, including Tease, Abofour, Akumadan, and Kalpohin, Sakasaka, among others.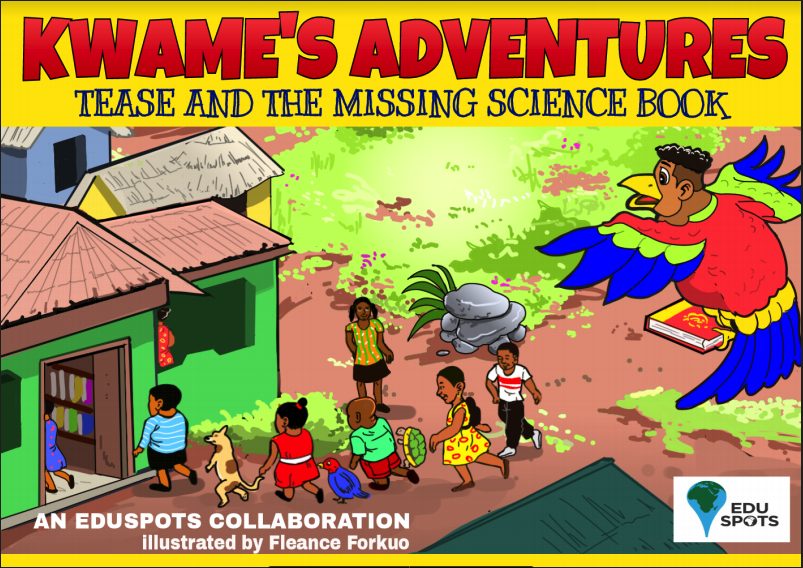 To get the stories, the Literacy group in Sevenoaks School asked pupils in Ghana about their everyday life, school and culture. Their responses then informed simple stories capturing some of the information they provided in a fun and engaging plot alongside drawings. Popular Ghanaian illustrator, Fleance Forkuo, then illustrated the first series of the book after which they were printed. Some of the stories capture what happens at the community library, what goes on in school or cultural festivities in communities, etc. 
The first of the series named Kwame's Adventures is set at Tease where Kwame the bird, the protagonist travelling to communities and interacting with animal and human characters, helps a child to find his missing Science book. Over 1,000 copies of the book have been printed for delivery to all EduSpots communities, with options for schools and parents to buy them for their wards.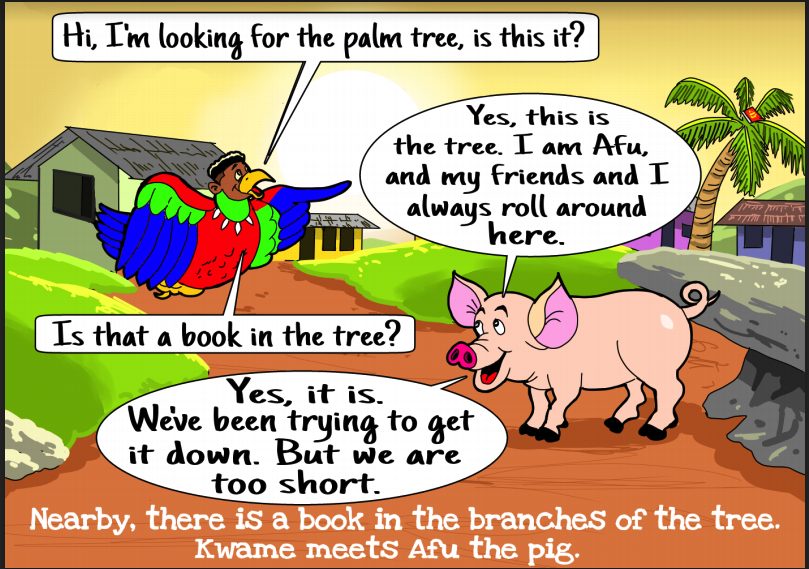 This publication follows after early-years literacy development training in five communities covering six topics. The books are part of literacy resources that will enable communities to teach pupils how to read and guide them to read books that reflect their environment and culture, a practice found to speed up the acquisition of reading skills.
Copies of the book can be purchased at Accra or Techiman in Ghana or Sevenoaks School in the UK. You can also but the book online Booknook.store. All proceeds from the books will go directly into expanding our literacy programme to reach more pupils in partner communities.
Speaking about the book, some volunteers, pupils and project leaders have these to say:
"I like that the book is colourful and attractive to young readers, and the use of both human and animal characters gets pupils imagining. The readers here will be highly engaged and excited to read." – Volunteer at Akumadan
"If we want to encourage pupils to read then we need to give them books that mirror their world and capture their interest, this is what Kwame's Adventures does and I believe more of such initiatives need spreading." – Project Leader at Kalpohin
"I love the book because it talks about my community and this is the first time I am reading a storybook that mentions my community's name" – Pupil at Tease
The publication of other titles in this series will cover stories set in Abofour, Akumadan, Kalpohin and other communities. This publication is alongside an annual creative writing magazine telling stories of communities. Kwame's Adventures is in line with the organisation's goal of amplifying the voice and culture of Ghanaians in educational resources available to them.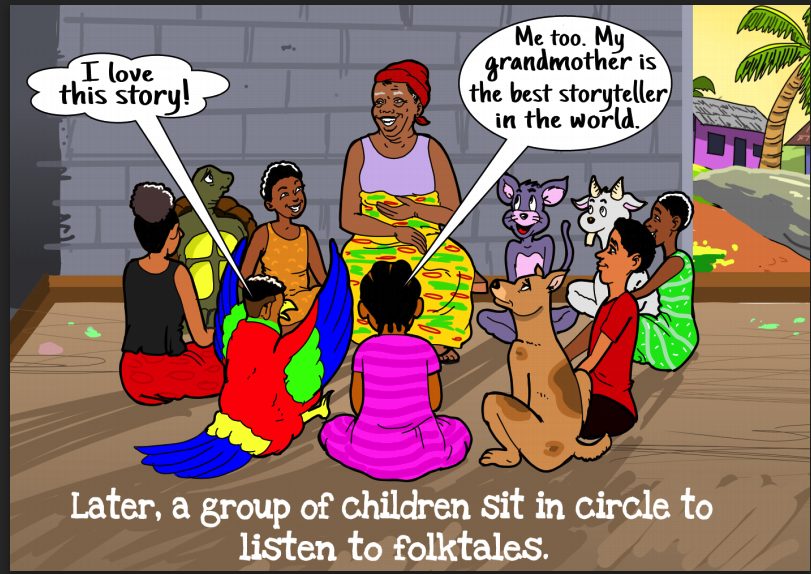 Special thanks to the amazing people behind this publication, especially to the team at Sevenoaks and Ghana who worked on this project. For more information, including purchases contact stettegah@eduspots.org or info@eduspots.org or call/WhatsApp +233203090568.