In partnership with the Africa Science Academy and Sevenoaks School in the UK, we are glad to launch our STEM Summer Camp programme. The programmes is themed around environmental sustainability and, among other objectives, aims at building students' understanding of core syllabus-relevant scientific concepts and ability to apply scientific understanding to practical examples and advancing their understanding of the science of environmental sustainability and how climate change relates to their everyday actions.
In a bid to inspire girls participation in STEM, the camp is designed to be led by EduSpots women catalysts and alumnae of the Africa Science Academy.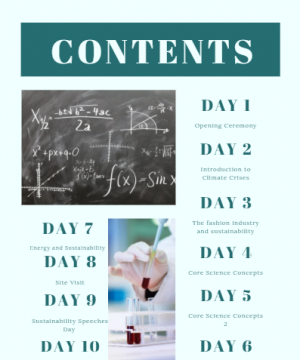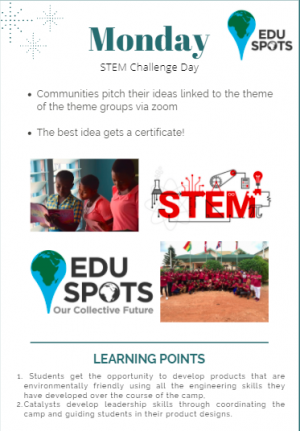 The camp will run for 2 weeks and will include sessions in robotics, basic electronics, climate talks, site visits, sustainability games among other engaging learning activities. The sessions are co-designed by the EduSpots Ghana team and Sevenoaks students who will also help with the provision of STEM Kits. The programme will climax with a design challenge where participants will be challenged to engineer simple solutions to address a sustainability need in their communities.