The Sevenoaks School EduSpots youth ambassadors officially invite you and your pupils to our second annual EduSpots UK youth conference.
It will take place from 1:30-4.30pm at Sevenoaks School on Thursday 5 March. This year's theme is youth leadership, with a focus on pupil-led presentations.
This will be an opportunity for pupils to learn about community-led action in the Ghanaian context, and to learn from pupils who are involved in the project from different angles, including (hopefully) hearing directly from a pupil and teacher from Ghana. We would also love pupils from your school to lead a short presentation on their work tied to the project – we now have pupils working on the project in the fields of developing low-resource STEM clubs, literacy development, fundraising, and taking the online course.
We are particularly delighted to be welcoming two Ghanaian guests. Firstly, visa permitting, we welcome Stephen Tettegah. Stephen is EduSpots Head of Education and Leadership Development in Ghana, and was the previous project leader of the Kalpohin project. He was recently awarded with EDUCOM's 'Most Inspirational Teacher in Ghana' award.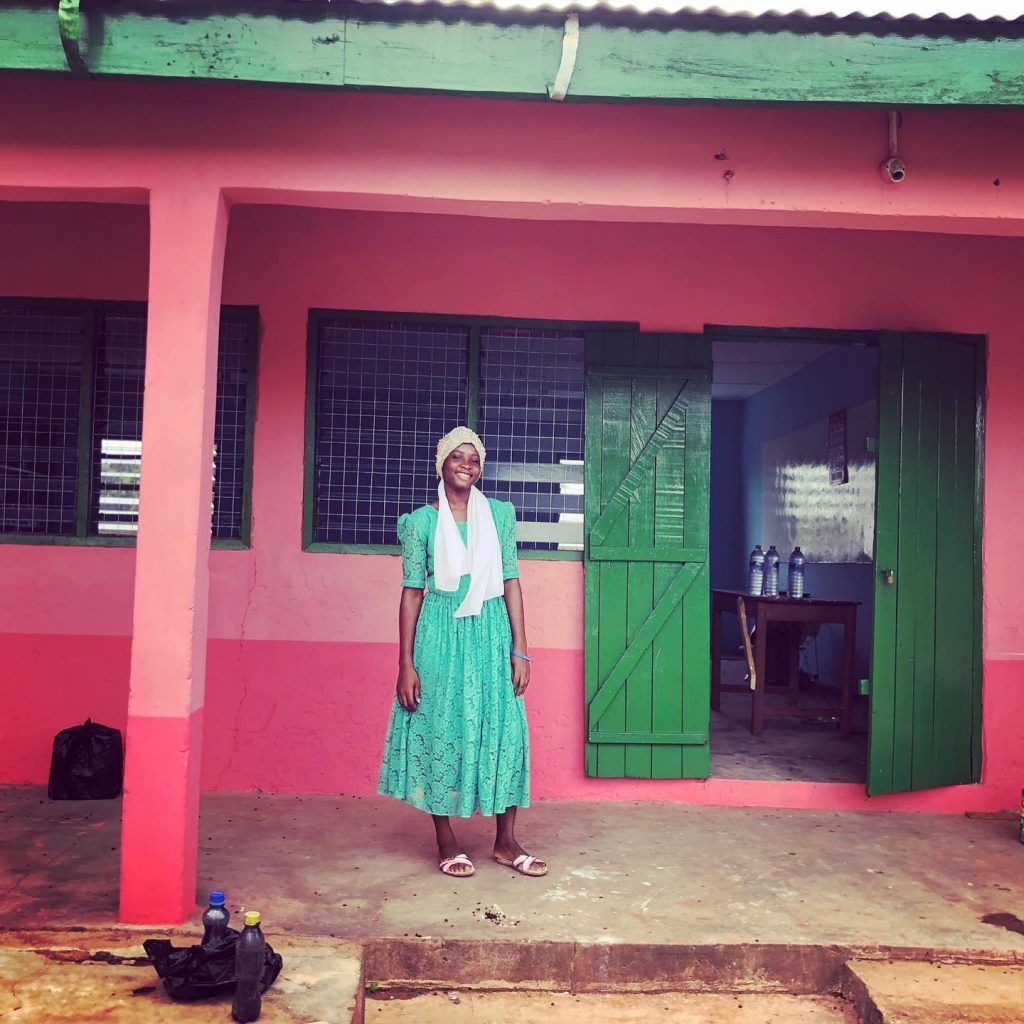 Secondly, we hope to welcome Abdul Rahman Seiba. Seiba is a 19 year old scientist from Bimbilla, a small town in Northern Ghana. She was awarded a Changemaker grant and mentoring whilst studying at African Science Academy to support her in creating an education 'spot' in her community. She is now studying Electronics and Engineering at Edinburgh University, having obtained a full scholarship.
This is the core information about the day:
1:30 – Arrival and refreshments
1:45 – Welcome address
1:50 – Stephen Tettegah – speech and questions
2.20 – Seiba Abdul Rahman – speech and questions
2.40-2.50 – Break and refreshments
2.50-3.50 – Presentations from UK student groups
3.50-4.20 – Workshops (pupils can choose between a few 'challenges' to respond to)
4.20-4.30 – Closing comments and departure
I really hope that your pupils will be able to join us for this exciting occasion. Please do let me know the number of students who will be attending by Monday 10 February 2020. The cost of the conference will be £20 per pupil, will all funds raised supporting the EduSpots Changemaker programme that both Seiba and Stephen benefited from.
We would also be delighted if your school would want to participate in our book drive for World Book Day. We will be shipping books to Ghana in mid-March. Do let us know if you would like to be involved.
The Sevenoaks School youth ambassador team 
Email info@eduspots.org or cld@sevenoaksschool.org to book!