An article sent by Mr Adam, Project leader at the Kalpohin Community Library: 
On Monday 6th December, it was the Grand Finale Contest of the Kalpohin Community Library inter-School JHS QUIZ Competition Sponsored by Hon Alhassan Suhuyini MP. for Tamale North Constituency. This contest was been organised by volunteers at Kalpohin Community Library, part of the EduSpots network, which was commissioned in 2019.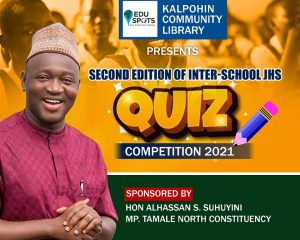 The contest started on the 22nd August with 5 rounds of competition culminating in a final showdown with Tishigu Anglican JHS A emerging the winners of this year's Competition. Our Lady of Fatima R/C JHS from Nyanshegu community came second while Kalpohin SDA JHS A placed third.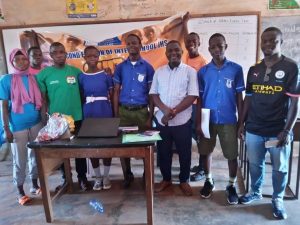 The winning contestants received 15 exercise books, 4 notebooks, 1 mathematical set and 10 pens and certificates while the first SCHOOL received a cash amount of GHC500.
The second school received GHC 300 cash prize and certificates with each contestant receiving 12 exercise books, 3 note 3 books and 1 mathematical set. The third school received GHC 200 cash prize, a certificate and each contestant received 10 exercise books and 2 note 3 books.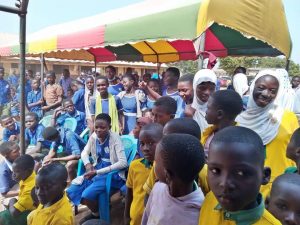 Kalpohin Community Library plans to partner with other stakeholders to roll out more educative programmes to improve education in its catchment area.