The traditional leaders in Dwira Akyinim have commissioned Elmina Spot, otherwise known as Dwira Akyinim Community Library. This Spot is owned and led by the local community, and is free for learners of all ages to access.
This Spot is part of a wider network of 50 community-led education spaces named 'Spots' across Ghana, all working towards a shared vision of enabling communities to come together to create the futures they want to see through education.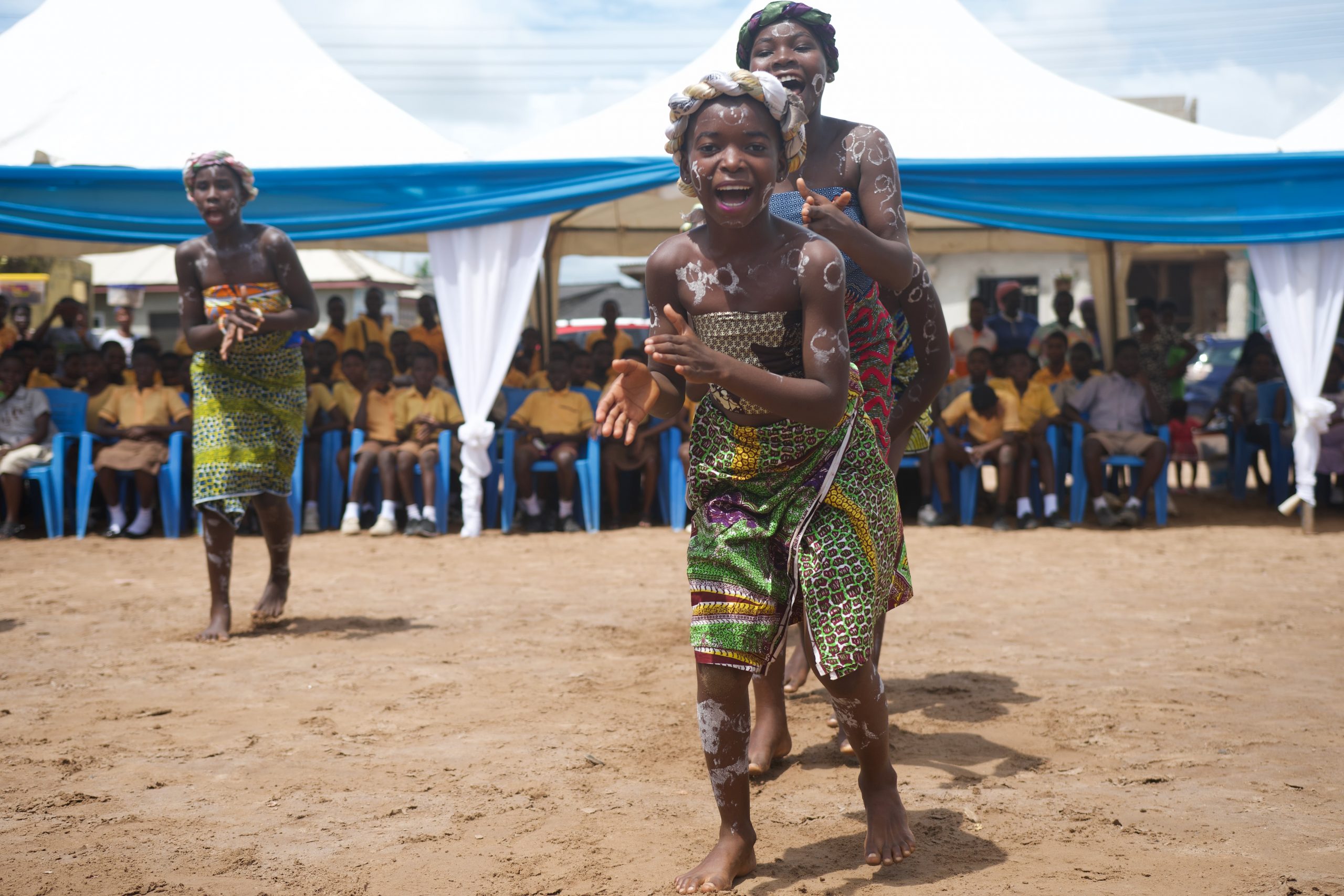 EduSpots has been working with local volunteers in Elmina since 2017, when a small Spot was created in a nearby school in Dwira Akyinim. Given the huge appetite in this community for extending the learning opportunities of children and adults, a group of local volunteers, community members and EduSpots staff, with the full support of all the traditional leaders in Dwira Akyinim, decided to embark on creating a larger physical space that could be shared by all local schools, and the wider community, reaching over 1000 learners of all ages.
The new space includes learning spaces for adults and children of all ages, with books appropriate to all age groups. It is also equipped with flexible IT stations, with plans to equip the space with IT facilities over time, alongside white boards and a projector screen to enable the Spot to double as an effective training centre for the wider EduSpots' network.
The Spot was constructed in partnership with We-Building, an organisation supporting sustainable architecture projects, who voluntarily donated their time to support the design and development of the project working with AlConstruct. The Spot is run by solar power, has natural ventilation, and is designed to endure over time. It is also raised from the ground, to ensure the building is not affected by local flooding, with plans for further development of the downstairs space over time.
Thank you to all of those who donated books and resources, including Book Aid International, Nana Teasewaa III, Gloria Agyemang, Katie Allen-East, Farida Yesufu, students at Sevenoaks School, and the Baldock family.
EduSpots runs an extensive range of volunteer training programmes to enable the local team to develop strong systems for local sustainability, safeguarding of children and vulnerable adults, and deliver quality educational activities.
The local team are connected to a wider network of over 250 volunteers with support in leading local clubs in early years education, literacy development, STEM (science, technology, engineering and maths) and environmental sustainability education, and girls' empowerment, with EduSpots staff offering specialist mentoring in each of these areas. EduSpots' educational model, focuses on the promotion of community centred, practical and play-based learning, linking to, and enriching the government education provision offered in schools, also promoting skills in leadership, teamwork and community mindedness in the learners.
Benjamin Eikins, an EduSpots volunteer and Project Lead in Elmina, commented: "From where we have started and where we have got to, we are so amazed by the impact we are now seeing. We started in a small shop, where we were running STEM and literacy programmes for young learners in Elmina. We've already had a huge impact, and hope that this centre will be a resource space for the whole community. EduSpots has been doing an awesome job for students for all ages, with some amazing resources to enable them to upgrade their education level."
Gibsi, a local teacher commented: 'The EdusSpots library is very important to this community, because the community is in need of the library in order to improve the academics of the children. It will also enable the children to come during the weekends to read, do their homework and also prevent them roaming about on the streets in the evening." 
EduSpots' CEO and Founder, Catherine Davison, commented: 'This project has been the result of many people coming together, with a vision to enable the Elmina community to come together to create their future through education. It has been inspiring to see the local volunteers in Elmina leading clubs and wider sessions for students with very limited resources and in makeshift spaces. We hope that this space will inspire learning across the area, and also serve as a training space for the wider EduSpots network.'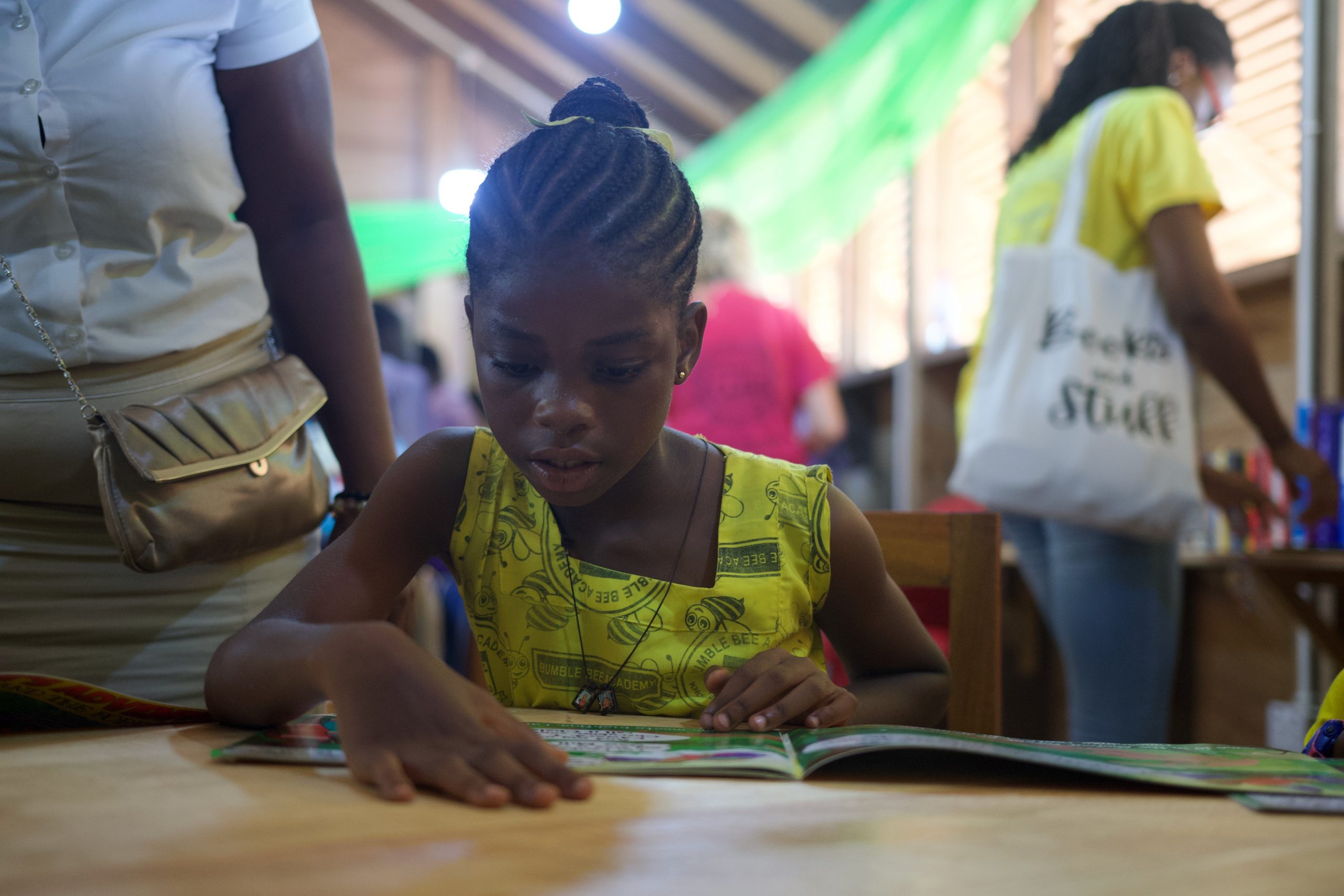 The EduSpots team would like to thank everyone who has contributed to the creation of this significant project so far. In particular, recognition is given to the Jephcott Charitable Trust, Allan and Nesta Ferguson Trust, William Leech Charity, Sir James Rickett  Charity, the Morel Trust, the Oakdale Trust and the Souter charitable Trust, alongside the local volunteer team, all of the traditional leaders of Dwira Akyinim, We Building, Alconstruct, the EduSpots staff team. Finally, we would like to thank Paul Wilson for his invaluable contribution to EduSpots in its founding stages from 2015-2019, which also led to the initial fundraising for this project from parents (especially Lucy and Nick Baldock) at Brighton College – in the motto of his boarding house: "all that is given, is not lost"
We would call on all local stakeholders in the Elmina area to come together to ensure the best use is made of this space moving forwards, to enable learners of all ages to have the educational resources and supported needed to drive their future aims. To find our more about EduSpots' work, please visit www.eduspots.org or contact info@eduspots.org.