Science, though wired in our everyday reality, is seldom explicit in our everyday conversations; mostly limited to symposia, conference rooms and the classroom. And when discussed in the classroom, the otherwise exciting, practical and experiential field of science is hardly given any practical dimension and utility, more so in most classrooms in Africa.
At EduSpots, we believe that science should be hands-on, fun and gender inclusive. So we viewed the Africa Science Week celebrations a befitting one and were glad to partner with the Next Einstein Forum for the 2019 edition of the Africa Science Week celebrations in Ghana.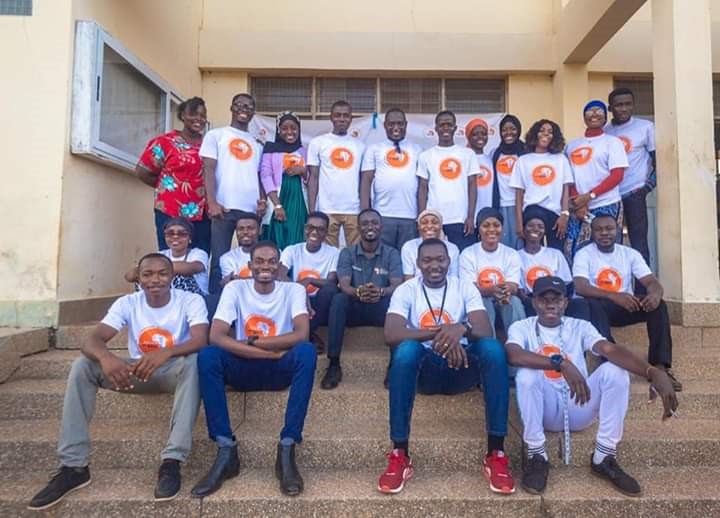 The Africa Science Week celebration is an initiative of the Next Einstein Forum. The programme is a weeklong event and runs in Ghana from 25th to 3oth November, 2019. For this year's event, EduSpots partnered with Divaloper and led a STEM outreach and Hackathon competition at the Tamale Girls' Senior High School (PAGNAA), on 25th November. 2019.
The programme gathered over 150 students from six Senior High Schools and 4 Junior High Schools. Students were exposed to practical sessions across the four sciences: Chemistry, Physics, Biology and Mathematics displayed at five different stations. There was also a coding session led by Divaloper where students were exposed to basic coding.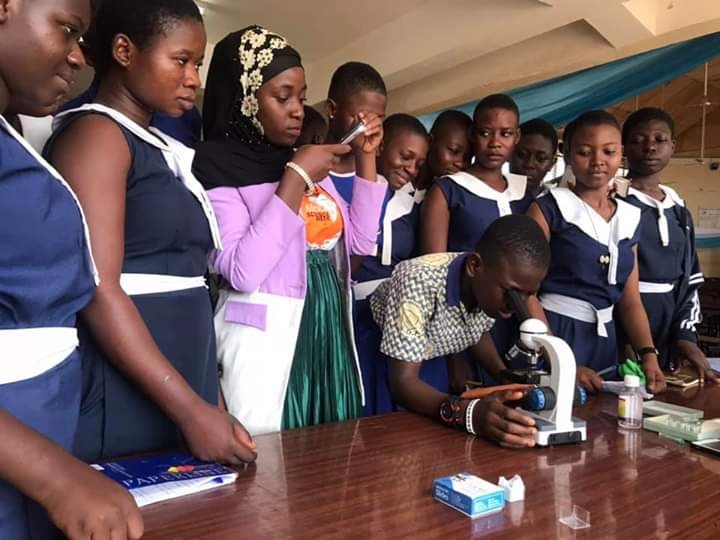 The experiments were strategically chosen to address the twin challenges of climate change and energy insecurity and as well expose students to medical diagnosis through microscopy, which are of national and regional interest.
At the chemistry stations, students first observed the generation of electricity through electrochemical reactions, and the effect of different metals used as electrodes. Afterwards students took part in building a low-cost hydrogen gas generator using syringes through electrolysis. Hydrogen gas is a potential renewable energy source that has the highest energy content (by weight) as compared to any other fuel, and electrolysis is the most environmentally-friendly was of producing hydrogen gas.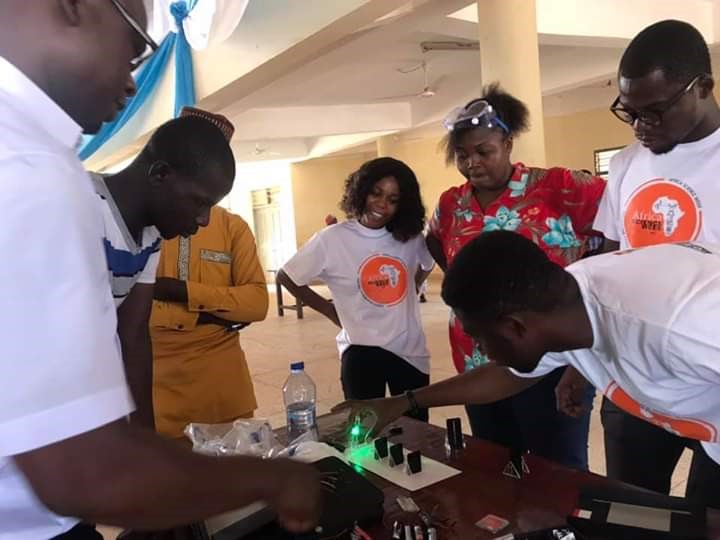 The Mathematics station was no less practical either. Mathematics is the wheel of sciences. Despite this truism, the field is widely revered by students and [wrongfully] perceived as a difficult subject that is based only on abstract reasoning. For this reason, the programme reserved a station for practical Mathematics demonstration on the relationship between the volume of a cone and a cylinder, led by Senior High School volunteers.
The physics stations exposed students to basic concepts in electronics and pressure. Students witnessed the construction and operation of the Neuron's fountain which operates on the laws of pressure.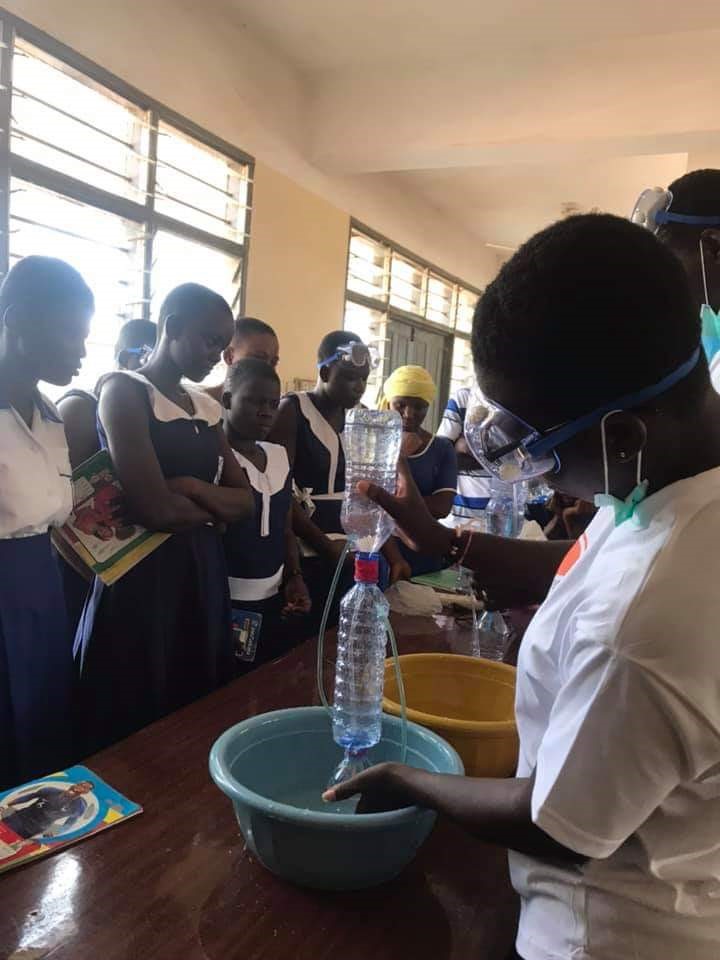 The programme achieved its intended aims of inspiring students to take up careers in the sciences. This is evidenced by the feedback we had from participants. Dery Cynthia (a form three science student of the Tamale Girls Senior High School) said, "The programme has reinforced my desire to pursue science to the highest level." Abdul Wakil, a final year Senior High School student of Ghana Senior High School and volunteer also remarked, "I have never been to a programme where only science experiments are happening. I learnt a lot."
Most of the students said they enjoyed the program and wished more of such programmes to happen. Dungu Alice, a form three science student from Tamale Girls Senior High School also said; "I learnt a lot. At first, I thought that science was a difficult and expensive course to offer, I didn't know we could use every day little materials for important activities such as experiments. The classroom what we usually learn are the theory but as a results of this programme, we have learnt the practical as well. "
The programme also complemented students' classroom content knowledge. Adamu Nimatu a form two science student from Ghana Senior High School said, "Until the STEM outreach, I had difficulty understanding the topic electrochemical cells and now, I have practically understood the concept of voltaic cells and electrolytic cells. I am very happy for the programme."
EduSpots is grateful for the opportunity to partner with the Next Einstein Forum and look forward to more collaborations in the future, so that collectively, we can ignite the power of science.
Written by Ali Eliasu, EduSpots Head of STEM and Sustainability