From mid-February to the early March, EduSpots organised some conferences and events and participated in the Community Action Conference. Our Head of Education and Leadership Development, Stephen Tettegah was in the UK for these events, alongside engaging students and teachers in our global partnerships and observing lessons etc at both Sevenoaks School and Brighton College.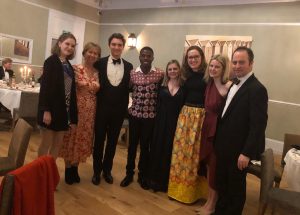 The EduSpots Annual Dinner happened at Hotel du Vin at Brighton on 22nd February 2020 on the theme 'Relaunching as EduSpots'. The event was attended by trustees, teachers from schools including Brighton College and Benenden School, volunteers and supporters of EduSpots from across the UK. During the opening address, Miss Catherine Davison, founder of the organisation, explained the name change as well as our model and results so far. She expressed appreciation to everyone who has shared the vision and contributed to it in various ways.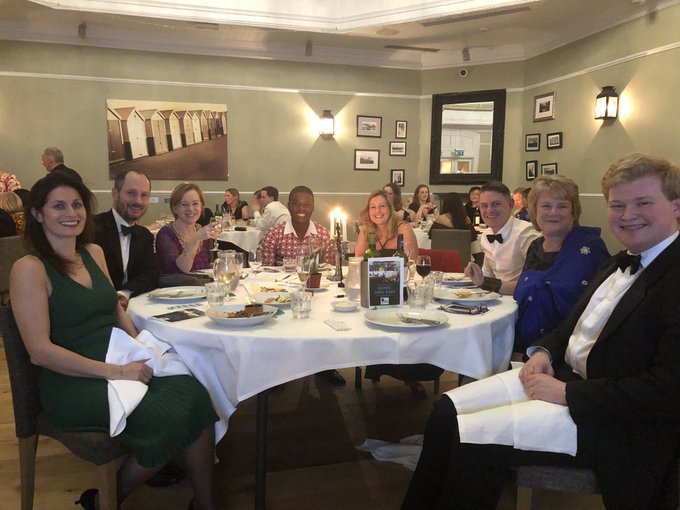 Lucy Van Smith, an award-winning UK author shared some few insights on writing, sharing from her book The Hurting. The guest speaker for the occasion was EduS Ghana's Head of Education and Leadership, Stephen Tettegah who shared some insight on education as a tool for social change. The evening was fun with games, raffles, auditions and donations led by Helen Denyer, Dawn Parks and Charlie Sparks, who are all members of the UK team. The funds raised from the event was close to £2,000.
The next celebration was the first-ever EduSpots event at Sevenoaks, Kent. Held at Life High Café, the event was attended by teachers and staff from Sevenoaks School. Ghanaian Jollof rice was served, and the CEO spoke about EduSpots' work, sharing her reflections from the journey. Our Ghanaian Head of Education also spoke about his journey through education, offering some inspiration and emphasising the role of teachers in a progressive society.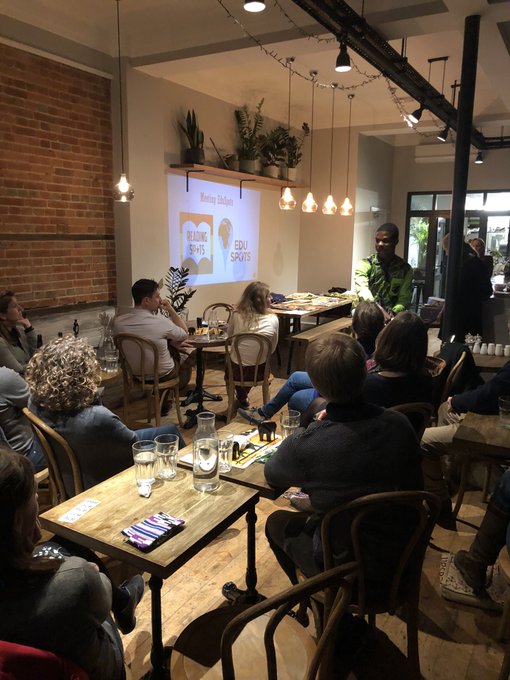 In a bid to be a self-sustaining organisation, EduSpots is exploring means of generating funds internally. Having been shortlisted for the University of Cambridge Social Ventures Incubator programme, we were invited to attend the Judge Business School's Social Venture Weekend, receiving knowledge and ideas to improve the organisation's work.
The next event, the Community Action Panel Conference, brought together educators from about 40 schools and community partners in the UK. This event was organised by the Community Expert Panel of the UK Independence Schools Council and Sevenoaks School with the purpose of considering how we can improve pupils' learning through community service. The accomplished keynote speaker, Tom Ilube, shared nuggets on how teachers can make an impact on society with their projects.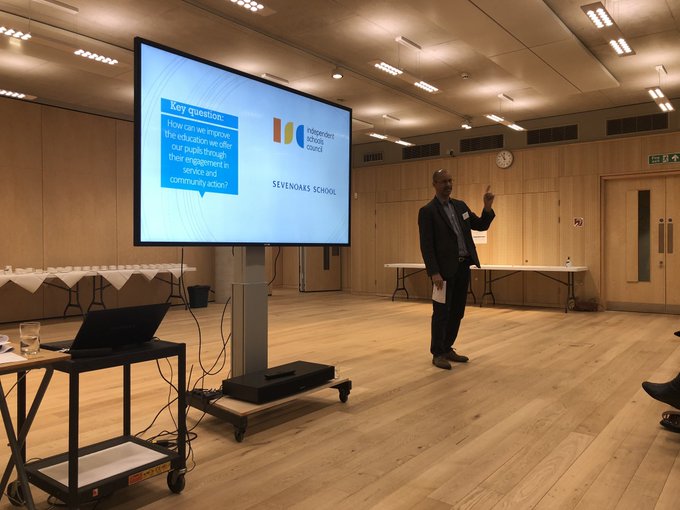 Alongside other organisations, Stephen Tettegah represented the organisation at the conference. He shared EduSpots' global partnership work and some important factors to consider in global partnerships, also chairing the workshop on global partnerships.
We are grateful for the continued support of everyone, and we are particularly thankful to all who attended the dinner at Brighton and the Café event at Sevenoaks and all the UK volunteers involved in the organisation behind the scenes.