As part of World Book Day activities, pupils at Sevenoaks School are collecting books and sustainable resources to empower educational leaders in local and global contexts. Our shipping container is leaving on Friday and is currently a little empty! (Note this is the scene pre sorting, stamping, and packing!)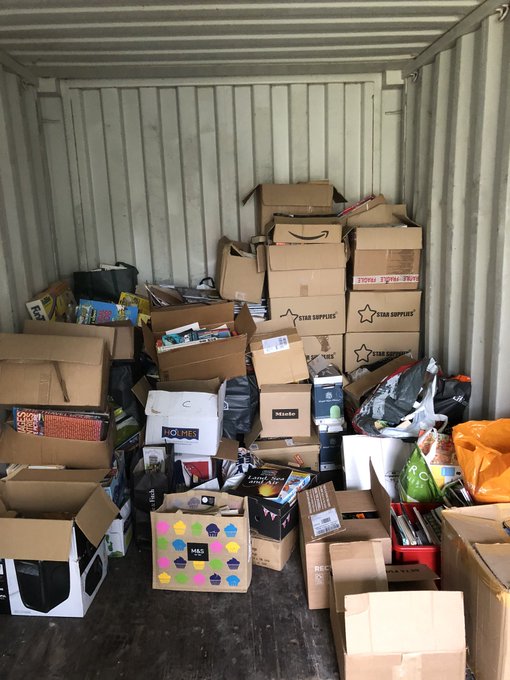 We have added the following drop off timings in the Solefields car park in Sevenoaks  (by the coach spaces on 16th, 17th and 18th of March. Otherwise contact Miss Davison (cld@sevenoaksschool.org) to arrange another time for drop off. This is to ensure we can fill the container that we have committed to filling. A pupil team will be ready to help with carrying items from car boots.
A reminder of what we are looking for:
Children's fiction/non-fiction (primary level children's books, especially those with pop-ups, noises, etc are always particularly popular!)
Dictionaries and thesauruses (particularly in English and French)
Encyclopaedias and atlases (recent is preferred)
Adult fiction (but particularly classic works)
Adult non-fiction – books on business, self-help, motivation, management, and biographies are popular
Science and maths books or equipment (these are in particularly high demand)
Any sustainable educational resources or small items of furniture (e.g. mini bookcases, science equipment, abacuses, shape boxes, spelling cards, posters, stationary, educational games etc.)
Any fully operational laptops, computers, kindles and mobile phones.
Children's magazines
African books, or donations to allow us to supply our projects with African fiction and text books (justgiving.com/eduspots to donate).
We request that the books are:
In good condition (we will check everything that comes through for cultural sensitivity, too)
If non-fiction: books should ideally not be not older than 10 years old.
Please feel free to make your own book plates to stick inside the front covers!
Since 2020 EduSpots (in partnership with Book Aid and UK schools) has distributed over 80,000 books to remote communities in Ghana who want to establish their own education centres shared by schools, running on solar.
Thank you for your support! These books make a huge difference to the educational leaders we work with across rural Ghana. Here are some of the books in use in our 'spots':